Honeymoons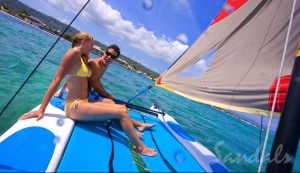 Whether yours will be a traditional wedding near home or a destination wedding with your toes in the sand, let Jenkins Travel help plan the Honeymoon!
We've planned honeymoons at destinations all over the world for couples who want the perfect celebration with the love of their life on that once-in-a-lifetime vacation they've always dreamed about. Keep in mind, using a travel agent to plan your honeymoon costs you nothing. Let us do the work for you so that you can travel with confidence that you'll have an unforgettable honeymoon experience. Check out our destinations page for a list of popular honeymoon spots!

Honeymoon Registry
Jenkins Travel also offers registry services to couples wishing to register their honeymoon package. We provide registry notification cards for your use. In addition, your guests contributing to the registry will receive a gift receipt for use in their wedding card so that you can properly thank all of those who have contributed to your honeymoon. Ask for details!